The purpose of the Royal Australian Electrical and Mechanical Engineers (RAEME) Association Queensland is to promote and reinforce the spirit, reputation, image and competencies of the Corps through its past, present and future members.
The goals of the Association are to:
Promote the Corps' identity and reputation in Queensland

Recognise and celebrate achievements of members of the Corps in Queensland

Provide a focal point for Corps activities in Queensland
The role of the RAEME is to ensure maximum operational availability of equipment to enable the commander to win the land battle. RAEME is a technical corps tasked with the maintenance of the Army's modern hardware and equipment. More on the Corps can be found at this link.
This site has been developed as a communication tool for RAEME members in Queensland. All attempts have been made to ensure the accuracy of the information supplied. If any errors or broken links are found, or if you have any item or article for inclusion on these pages, please contact the webmaster.
RAQ Subscriptions
Annual subscriptions to the RAQ are due by 30 June each year. Subscriptions can be paid using either PayPal (fee free) or EFT by clicking the Icon below and logging in. Renew your subscription for $10 a year or upgrade to Life Subscription for $100.
New members please use the 'Online Registration' link under the Membership banner. All proceeds are used to support and promote the goals of the Association.
Latest News - Next Monthly Meeting to be held on Wednesday 6th February 2019 @ Kedron Wavell Services Club
Meetings are held on the first Wednesday of each month (unless otherwise indicated) Start time of the meeting is 1730. See the 'Events' under Notices or Upcoming Events top left for more details.
All Ranks Luncheon 2018
The Annual All Ranks Luncheon was held on Sunday 18th November 2018 at the Port Office Hotel. Around 80 members and guests attended. Some of the pictures of the day are below, or to see the full gallery click here.
HOC Visits The Colonel In Chief
His Royal Highness The Duke of Edinburgh recently received Brigadier Andrew Freeman, Head of the Royal Australian Electrical and Mechanical Engineers at Windsor Castle. Brigadier Freeman was on an official Visit to the UK.
Brigadier Freeman recently tweeted, "It was an absolute pleasure to meet His Royal Highness who has remained RAEME's Colonel in Chief having retired from official duties."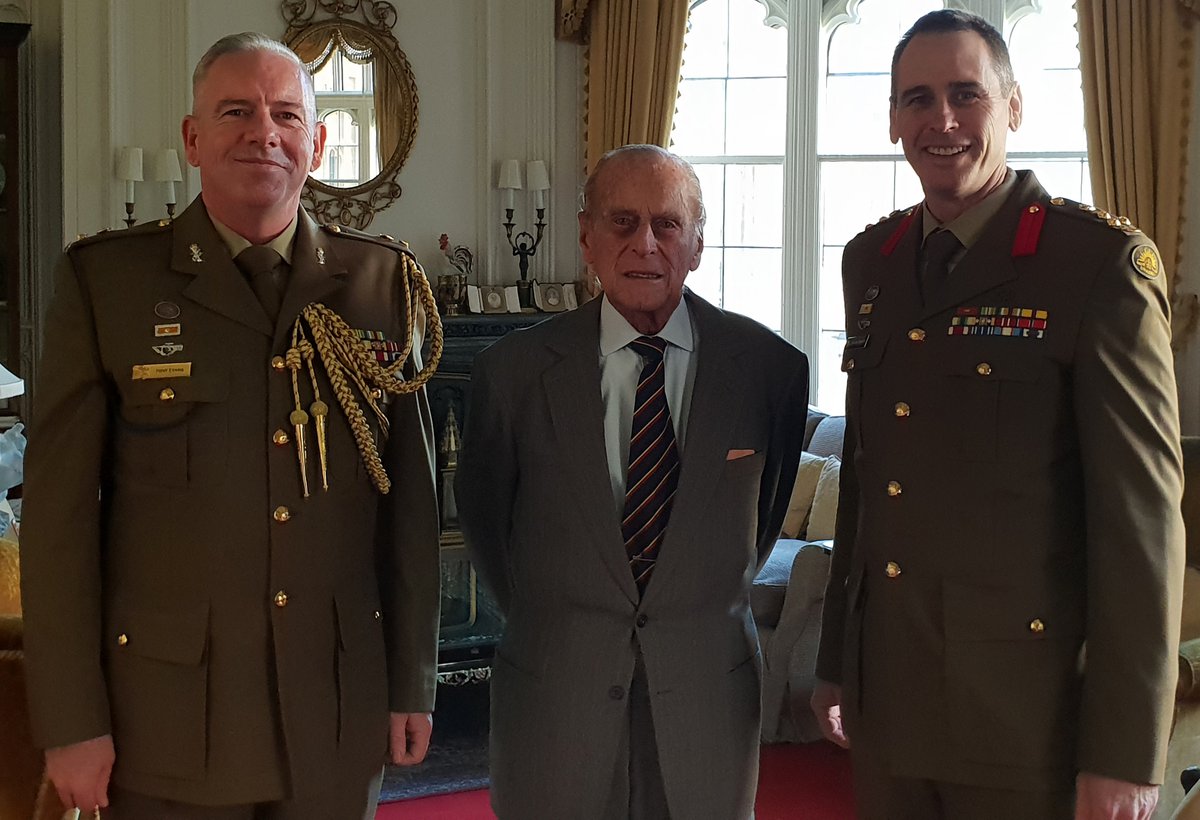 Pictured above: The Duke, who is Colonel-in-Chief of RAEME (centre), received Lieutenant Colonel Anthony Evans RAEME, Chief of Staff at the Australian High Commission (left) and Brigadier Andrew Freeman, HOC RAEME (right).