The purpose of the Royal Australian Electrical and Mechanical Engineers (RAEME) Association Queensland is to promote and reinforce the spirit, reputation, image and competencies of the Corps through its past, present and future members.
The goals of the Association are to:
Promote the Corps' identity and reputation in Queensland

Recognise and celebrate achievements of members of the Corps in Queensland

Provide a focal point for Corps activities in Queensland
The role of the RAEME is to ensure maximum operational availability of equipment to enable the commander to win the land battle. RAEME is a technical corps tasked with the maintenance of the Army's modern hardware and equipment. More on the Corps can be found at this link.
This site has been developed as a communication tool for RAEME members in Queensland. All attempts have been made to ensure the accuracy of the information supplied. If any errors or broken links are found, or if you have any item or article for inclusion on these pages, please contact the webmaster.
RAQ Subscriptions
Annual subscriptions to the RAQ are due by 30 June each year. Subscriptions can be paid using either PayPal (fee free) or EFT by clicking the Icon below and logging in. Renew your subscription for $10 a year or upgrade to Life Subscription for $100.
New members please use the 'Online Registration' link under the Membership banner. All proceeds are used to support and promote the goals of the Association.
Latest News - Next Monthly Meeting to be held on Wednesday 6th November 2019 @ Kedron Wavell Services Club
Meetings are held on the first Wednesday of each month (unless otherwise indicated) Start time of the meeting is 1730. See the 'Events' under Notices or Upcoming Events top left for more details.
---
Explore the Barracks 2019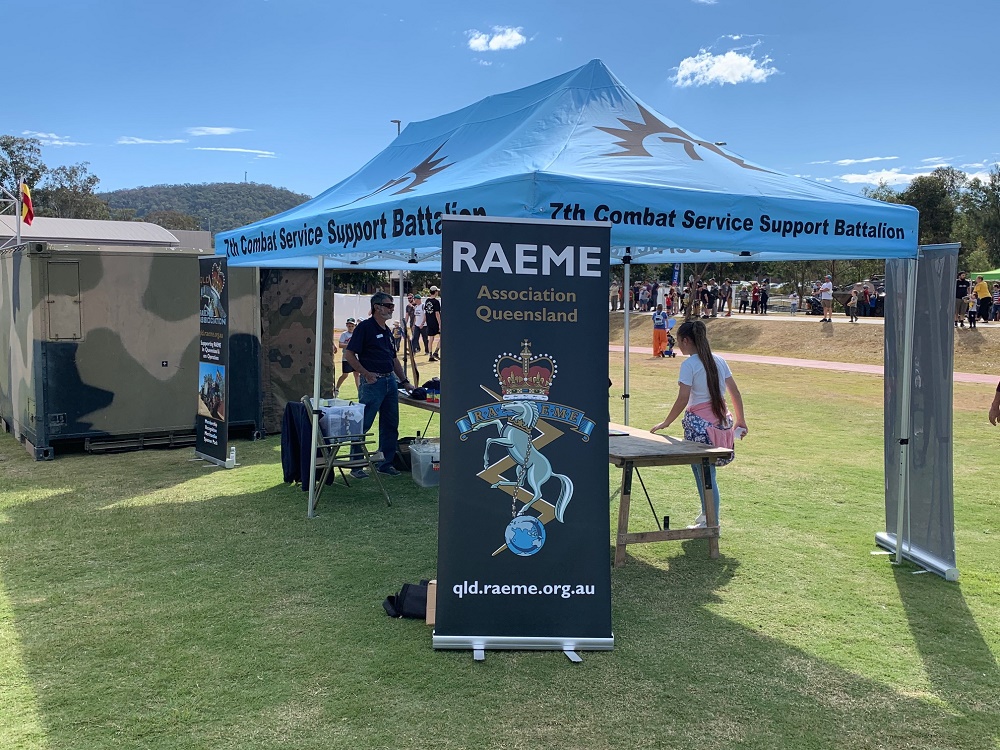 After what was a wet start to the morning, the gods smiled when half an hour before opening the sun made a very welcome appearance. The day ended up being very clear and well attended, with the total ticket allocation of 20,000 exhausted days before the event.
The RAQ display was located on the far side of the oval with 7CSSB. Thanks to WO2 Cam Wheeler helping out with the set up. With sun now shining and a slight breeze picking up, the good old Hoochie Cord came in handy to secure the pull ups .
The location was a very good one, as we were right near the Army's brand new "Boxer" Reconnaissance vehicle location. It along with other vehicles drew a lot of interest, including a LAV, Abrams Tank, 45M Recovery Vehicle, M777 Howitzer, ARH, APC and more.
For those who aren't aware our Treasurer Steve Howells is the Brigade Welfare Officer. Steve was actively involved in organising the day, so a big congratulations to Steve and the team, along with 7CSSB.
For those interested we have some more photos of the day, you can find these in our photo gallery.
---
Townsville Shines - Aug 2019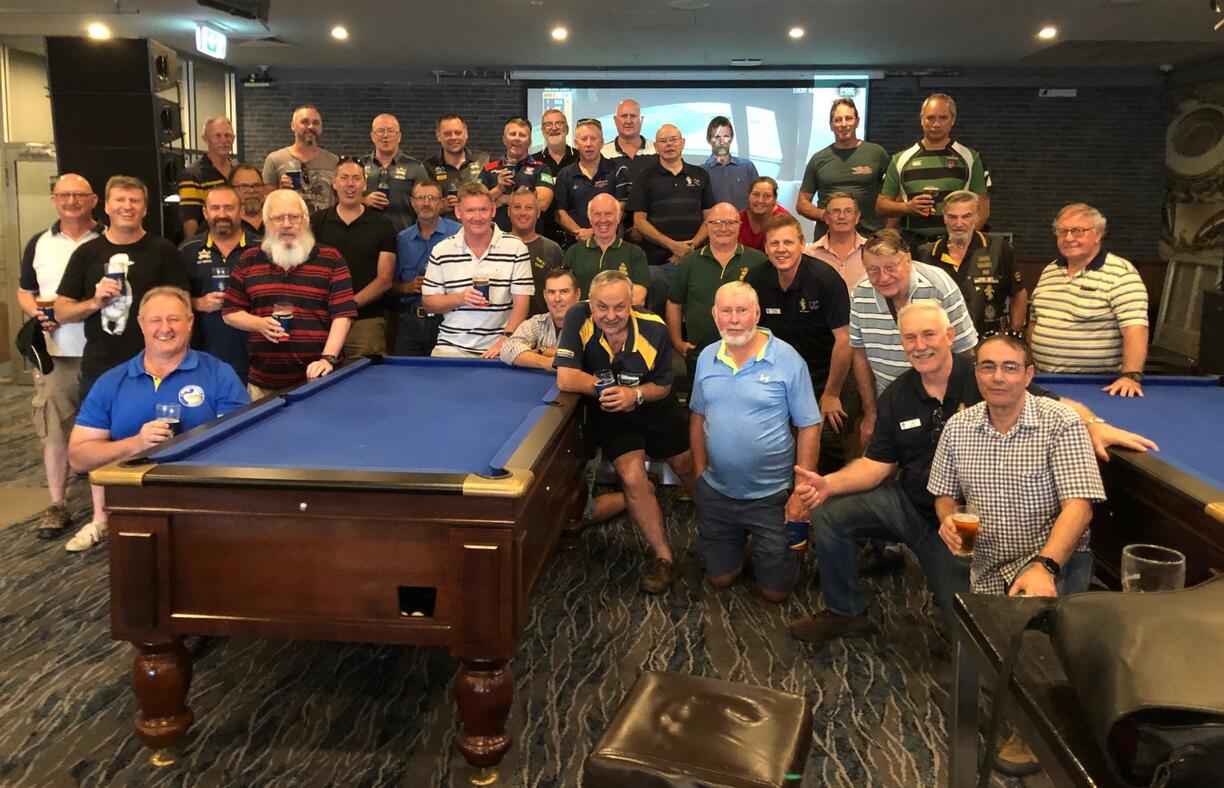 The RAQ held our first RAQ gathering in Townsville on Saturday 24th August, inviting RAEME members from across the region to attend. In the relaxed atmoshphere of the Dalrymple Hotel over 50 members and guests were on hand to enjoy a few beers and conversation with their fellow RAEME bretheren