The Royal Australian Electrical and Mechanical Engineers (RAEME) Association Queensland Inc is a not for profit volunteer organisation, supporting the RAEME National Network by providing leadership to, and a focal point for, all RAEME affiliated Associations in Queensland, by promoting and recognising the corps and its achievements via independent memorial, celebratory, social, fundraising, sporting and other activities.
The goals of the Association are to:
Promote the Corps' identity and reputation in Queensland

Recognise and celebrate achievements of members of the Corps in Queensland

Provide a focal point for Corps activities in Queensland
The role of the RAEME is to ensure maximum operational availability of equipment to enable the commander to win the land battle. RAEME is a technical corps tasked with the maintenance of the Army's modern hardware and equipment. More on the Corps can be found at this link.
This site has been developed as a communication tool for RAEME members in Queensland. All attempts have been made to ensure the accuracy of the information supplied. If any errors or broken links are found, or if you have any item or article for inclusion on these pages, please contact the webmaster.
RAQ Subscriptions
Annual subscriptions to the RAQ are due by 30 June each year. Subscriptions can be paid using either PayPal (fee free) or EFT by clicking the Icon below and logging in. Renew your subscription for $10 a year or upgrade to Life Subscription for $100.
New members please use the 'Online Registration' link under the Membership banner.
All proceeds are used to support and promote the goals of the Association.
Meetings and Functions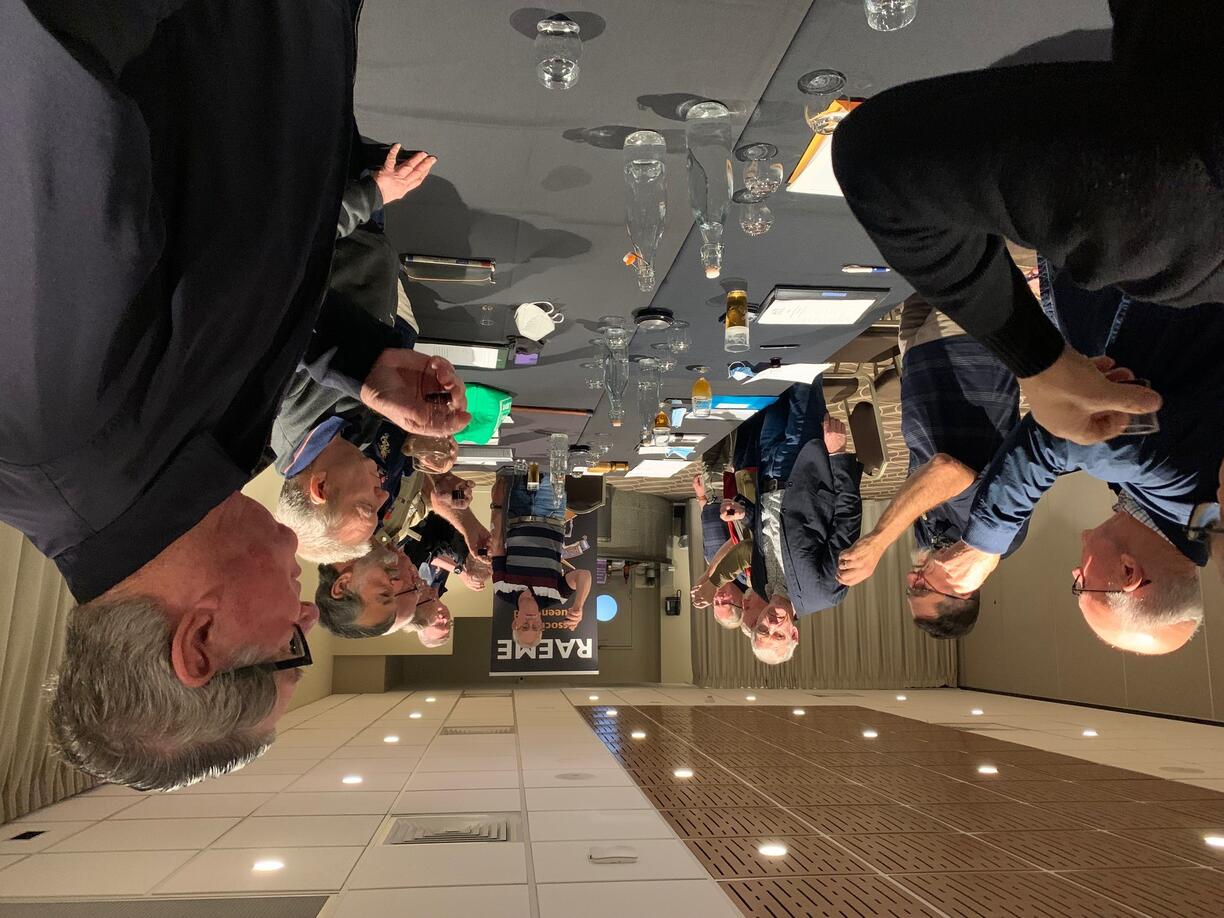 We have great news, we are holding physical meetings again. For those who are attending, the latest information is on the Events page.
COVID Restrictions
Members need to abide by the rules of the KWSC with regards social distancing, as is registration using the the Check In QLD App on arrival.
Should restrictions prevent a physical meeting we will revert to an online Teams meeting with selected committee members (invitations will be emailed). All the details will be posted on the Events Page and our website.
For apologies or to confirm your attendance please contact the This email address is being protected from spambots. You need JavaScript enabled to view it.
Reports - Can those submitting reports please ensure it is emailed to the Secretary prior to each meeting.
---
7th Combat Brigade Mourns Loss

For the past week in the field, the 7th Combat Brigade has mourned the loss of two of our brothers, WO2 Ryan Leslie and CFN Brendon Payne. Two good soldiers and two good men who were loved by all who worked with and knew them.
Lest we forget.
Image and Article Courtesy of Defence
---
2

021 - RAEME Commemorative Port Available To Order
Secure your piece of history today!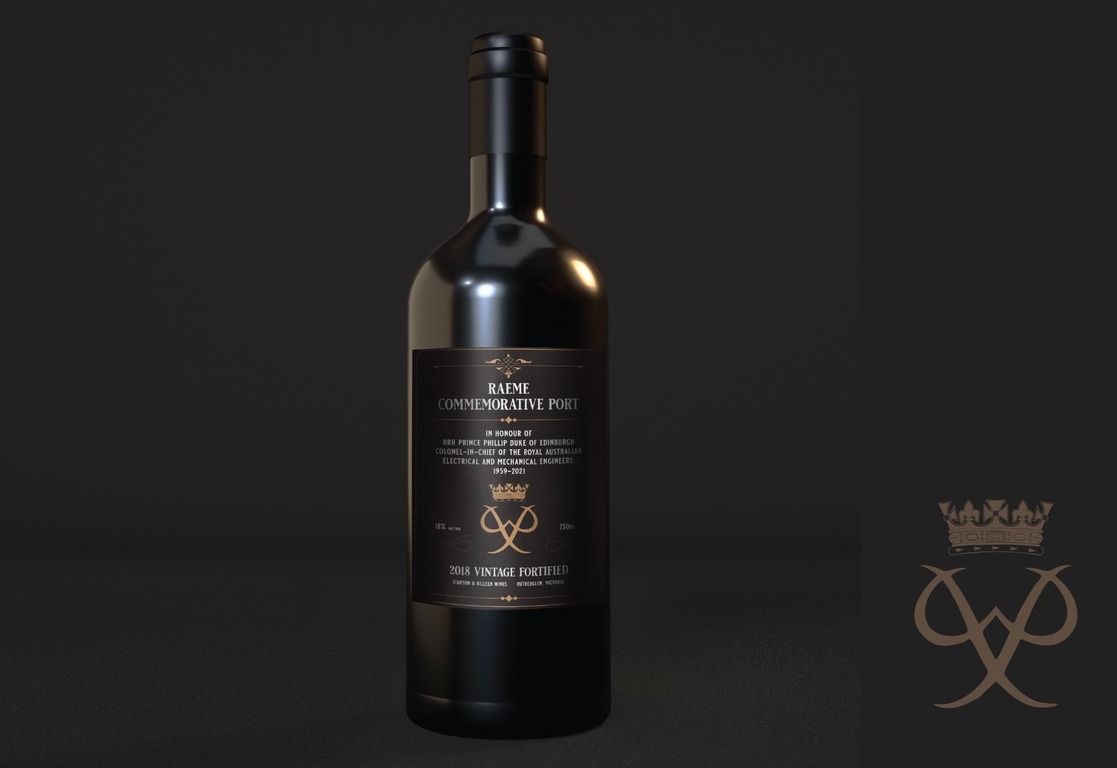 The 2021 RAEME Commemorative Port, is in honour of HRH Prince Philip Duke of Edinburgh Colonel-in-Chief of the Royal Australian Electrical and Mechanical Engineers: 1959 - 2021.
The Port is a Small Batch 2018 Vintage Fortified, from Stanton & Killeen Wines in Rutherglen Victoria, which ages very well in the bottle, making it a great opener in years to come - expect a sweet, full bodied style Tawny.
This year's Port is a fitting selection to compliment the 1986 RAEME Port (also from Stanton & Killeen Wines) which commemorated the presentation of the Prince Philip Banner by HRH Prince Philip Duke of Edinburgh.
Stock is limited!
Buy now by clicking on the image.
$50 per bottle (inc packaging and postage)
Orders close Monday 1 November 2021.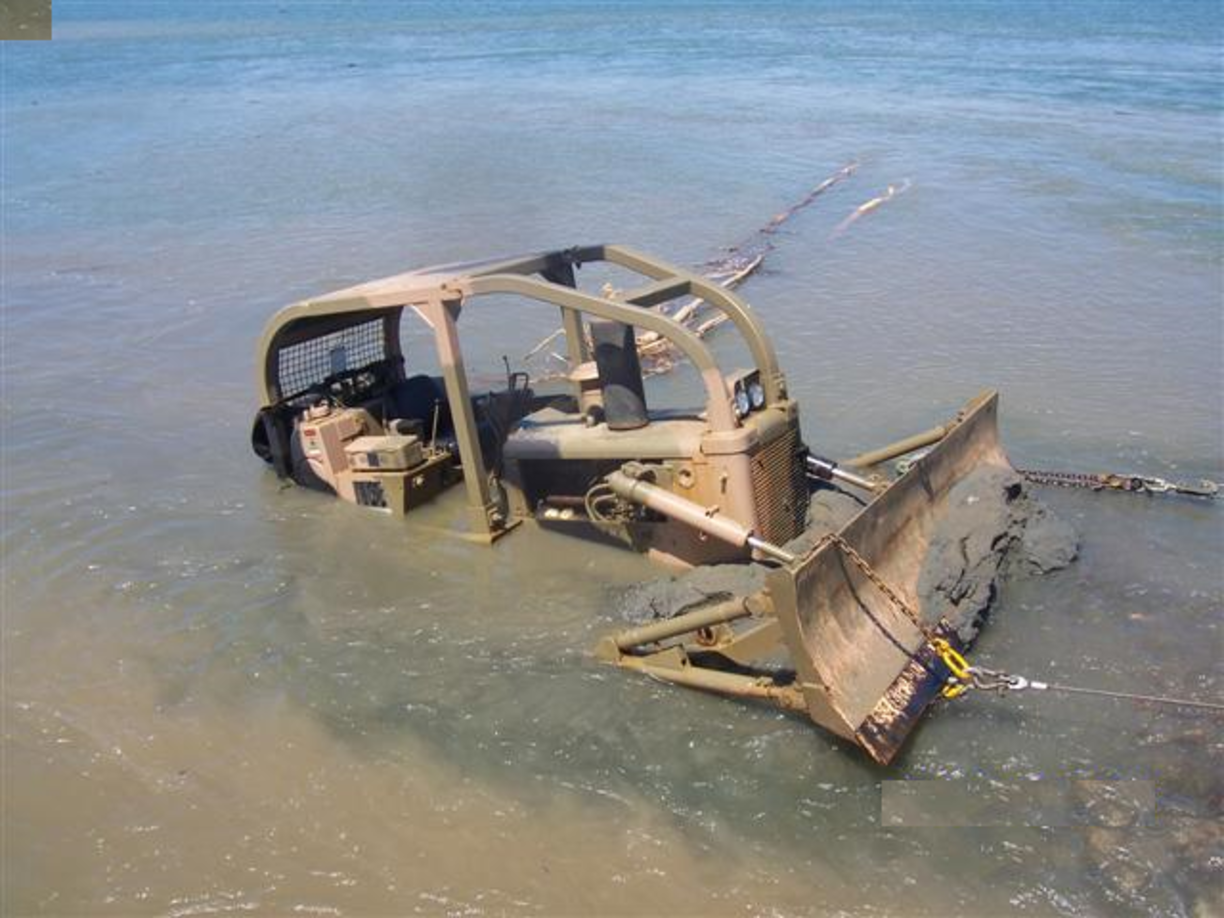 A compilation of funny stories from our RAEME members is in draft, and YOUR input is needed.
Please forward this info to all Corps members you know.

Any Corps-related stories that get a laugh are wanted. That includes any story that brings back funny memories; that epitomise our Corps, or that never get old! It doesn't matter if your story is an inside joke, we just want to hear about the funny stuff that happens in our Corps.
What have you said?

What have you done?

What have you seen?

What have you heard?

What did you tell a boss?

What did you get away with?
Simply put: if it is funny and related to our Corps, we want it!

Key details for story drafting are as follows:
What we want. Funny Corps-related stories. They can come from any era and they don't have to be Workshop-based. It a Corps member was somehow involved, including as a witness, and if it makes you smile, we want to see it.
The golden rule. Stories do not have to be true; just believable! (But true is better)
Protagonist anonymity. We don't want to cause undue embarrassment to the innocent (or guilty) so no member should be easily identifiable. Use first names, nicknames or titles such as "Fred", "Davo" or "the new LT" etc. Current unit titles may also be generalised, eg "an Infantry Bn" or "an Engineer unit" but units that have been disbanded or renamed, eg "RTC" may be included.
Author anonymity. Unless requested otherwise, the names of all story authors will be listed in the rear of the book. The names of authors will not be linked to individual story names to allow a degree of separation - those who know, will know. If two or more people submit the same story, we will select the funniest version but we will name all authors.
Photos. To keep publication costs down, we don't intend to include photos in general but we may turn selected photos into sketches/cartoons if they add to the individual stories. Keep that in mind if you want to send us photos.
Word limit. 250 word limit (per story) preferred but this is not critical. Please don't include "extra" details unless they add to the funny part.
Written style. You may send complete stories, part recollections or dot-points. We will work with whatever you send for inclusion.
Submission details are:
How to submit. Email to

This email address is being protected from spambots. You need JavaScript enabled to view it.

(cc:

This email address is being protected from spambots. You need JavaScript enabled to view it.

)

with "Funny Story" in the subject line.

Deadline. 01 Oct 2021 - but the sooner the better so we can begin the process.
Additional key details regarding the book are:
Title. A title for the book has not yet been chosen so suggestions are welcome. The first person who submits the chosen title will receive a free copy of the book.
Release date. Release is expected in time for Christmas.
Cost. TBA. This is to be determined by page count. The price will be kept as low as possible and all profits (if any) will be donated to a Corps or ex-service related charity.
Ordering details. To follow one the book is finalised.
Come on. Make us all laugh!

Regards,

Sheff and Cookie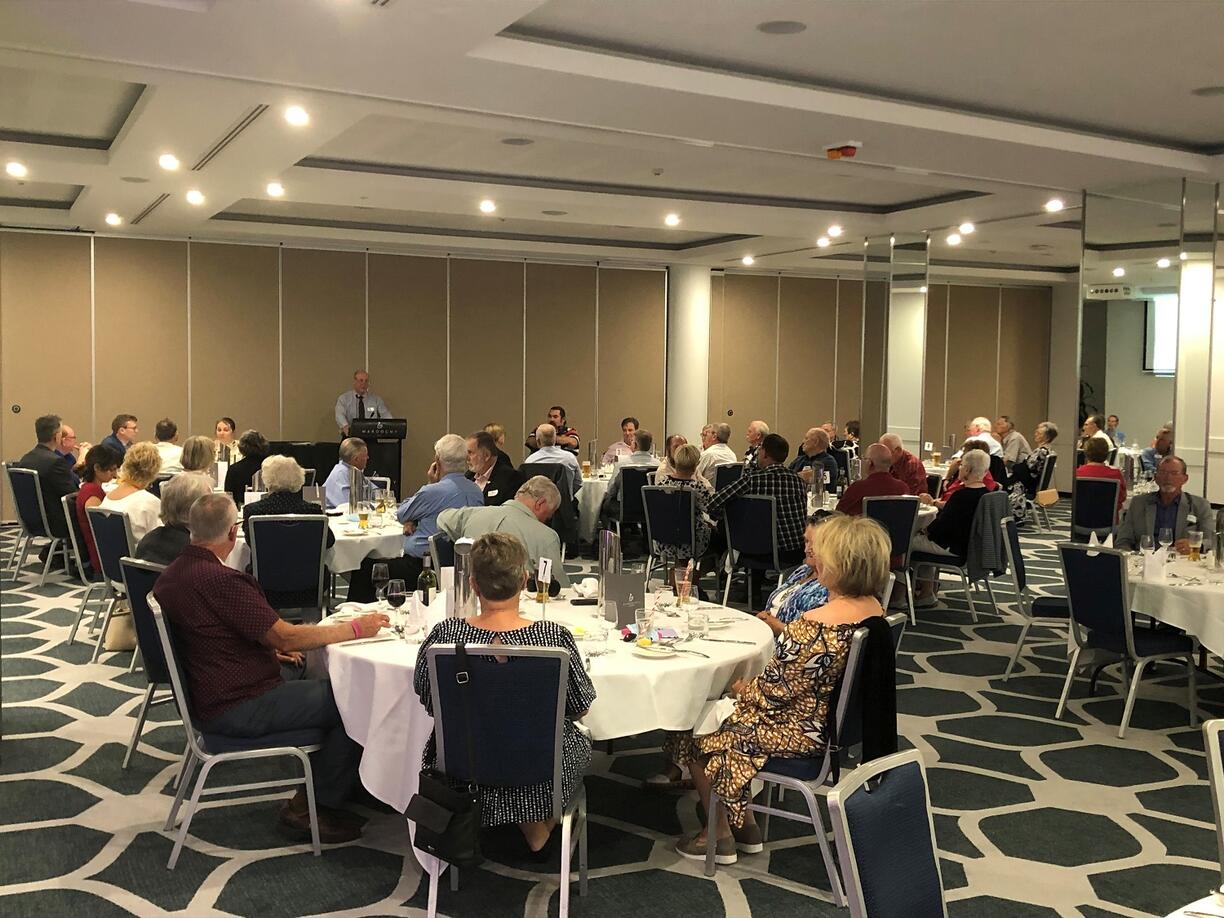 Pictured Above: COL COMDT's address the members and guests at the Luncheon.
COL COMDT QLD, COL Steve Evans, delivered an inspiring opening address where he mentioned amongst other things, the great job the Corps has done on operations recently; the need to support our veterans right now given recent circumstances in Afghanistan; expressing publicly his condolences for the recent deaths of WO2 Ryan Leslie and CFN Brendon Payne, in North Queensland; and explaining significant changes to the Corps' trade structure to accommodate new equipment procurements, emerging technologies and revised work practices in the Corps.
Guests were treated to an interesting and stimulating address from our guest speaker, LTCOL (RETD) Ron Parrello, now GM Dingo Defence, talking about his career, his time working at Rheinmetall and his exciting new appointment helping Defence exploit the benefits provided by Dingo's cloud-based predictive maintenance systems and technology.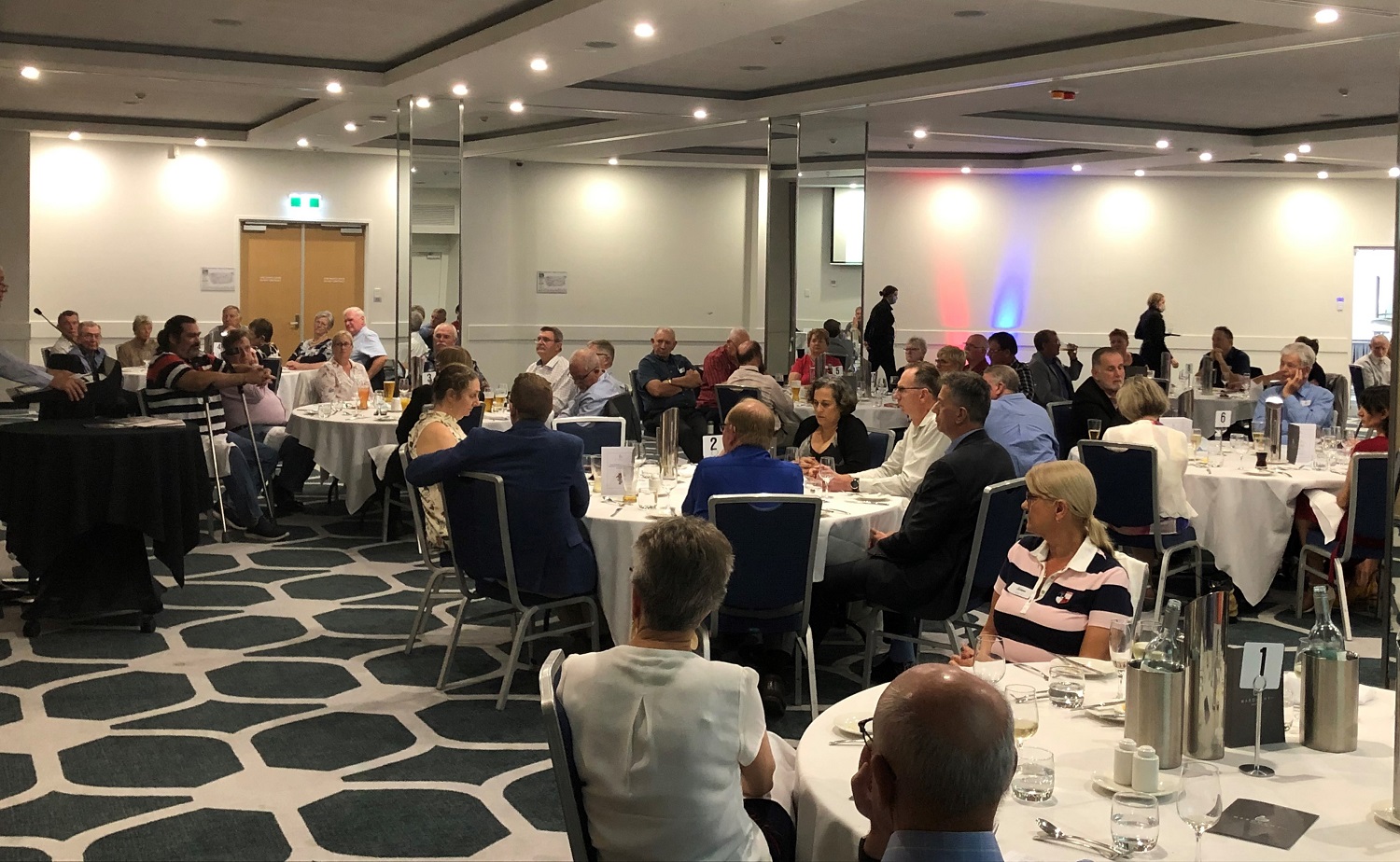 Pictured Above: The attendees hanging on to every word of the COL COMDT's thought-provoking address.
The approximately 70 guests enjoyed a terrific luncheon menu, with good friends and despite Covid restrictions, all seemed to have a great afternoon. There were several new faces in attendance and the luncheon convenors, Ross Grant and Mike Prain, look forward to repeating the lunch again in 2022 for old and new alike.
The convenors wish to thank the RAQ Executive for their attendance and financial support. They were also very pleased once again with the support they received from the Maroochy RSL and the very efficient staff who served guests on the day.