The Royal Australian Electrical and Mechanical Engineers (RAEME) Association Queensland Inc is a not for profit volunteer organisation, supporting the RAEME National Network by providing leadership to, and a focal point for, all RAEME affiliated Associations in Queensland, by promoting and recognising the corps and its achievements via independent memorial, celebratory, social, fundraising, sporting and other activities.
The goals of the Association are to:
Promote the Corps' identity and reputation in Queensland

Recognise and celebrate achievements of members of the Corps in Queensland

Provide a focal point for Corps activities in Queensland
The role of the RAEME is to ensure maximum operational availability of equipment to enable the commander to win the land battle. RAEME is a technical corps tasked with the maintenance of the Army's modern hardware and equipment. More on the Corps can be found at this link.
This site has been developed as a communication tool for RAEME members in Queensland. All attempts have been made to ensure the accuracy of the information supplied. If any errors or broken links are found, or if you have any item or article for inclusion on these pages, please contact the webmaster.
RAQ Subscriptions
Annual subscriptions to the RAQ are due by 30 June each year. Subscriptions can be paid using either PayPal (fee free) or EFT by clicking the Icon below and logging in. Renew your subscription for $10 a year or upgrade to Life Subscription for $100.
New members please use the 'Online Registration' link under the Membership banner.
All proceeds are used to support and promote the goals of the Association.
Meetings and Functions
As everyone knows, 2020 saw us change to an online only format to a number of Committee positions and members. Pleasingly we are confident of being able to hold physical meetings again.
We will confirm details prior to each meeting, however these will be back at the Kedron Wavell Services Club.
All function details are located on the Events page, with updates posted on the individual Event.
Membership & Online Shop
All web based activities will continue as normal, with online shop items purchased sent out via Australia Post.
Please keep interacting with your Association with updates available via our website, weekly emails and through our 'Contact Us' page.
---
Australia Day Honours 2021
Colonel Damien John McLACHLAN CSC has been Awarded a Bar to his Conspicuous Service Cross.
His Award citation reads: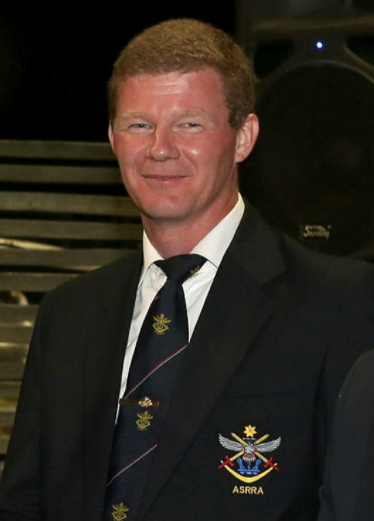 For outstanding devotion to duty as the Director Technical Regulation and Evaluation - Army in Logistics Branch, Army Headquarters.
Colonel Damien McLachlan's exceptional dedication and devotion to duty, and outstanding technical and interpersonal skill have changed the culture around material maintenance and technical regulation across the Land Force. He has simplified policy and enabled commanders to develop, risk manage and deliver fit-for-purpose and safe capability for the Land Force.
In Spanner News Edition 2 last year Brigadier Todd Ashurst wrote an article on the Engineering Workforce Review. Here is an extract:
The Engineer Workforce Review is reviewing the RAEME Ground Engineer officer workforce. Phase 1A of this review will examine the Engineer requirements within Army; while Phase 1B will examine the workforce within our Acquisition and Sustainment Group. Phase 2 will determine the skills requirements for the Ground engineering workforce, across all Service Categories (SERCATs), Australian Public Servants (APS) and contracted supporting agencies. The key outcome will be an Employment Specification and career model for RAEME Ground Engineers, which will articulate the requirements and roles for our people, by discipline, at each rank or skills level, using qualifications and credentialing as a baseline.
This important body of work being progressed by COL Damien McLachlan, the Director of Technical Regulation and Evaluation – Army (DTRE-A) and will establish the baseline for what RAEME engineering officers need to be 'Ready Now' and inform the Technical Workforce Review to determine how we become 'Future Ready'.
Colonel Mclaughlan also presented at the Defence Seaworthiness Symposium on 17 September 2020 on Army's Approach to Updating and Modernising its Compliance Strategy.
Click on this link to view his presentation.
On behalf of the RAQ we congratulate Colonel McLachlan on his award.
On Thursday 24 December 20, over 600 Australian Defence Force (ADF) personnel deployed on HMAS Adelaide for Fiji to assist with the Fiji Government's disaster relief in response to Tropical Cyclone Yasa.
ADF elements are working with the Department of Foreign Affairs and Trade (DFAT) to support the Republic of Fiji Military Forces (RFMF) to provide assistance to thousands of Fijians, including many from remote islands, whose homes, schools, and other local infrastructure were damaged or destroyed by the category 5 cyclone.y 5 cyclone.
Pictured Above: A Mack Wrecker awaits loading on the HMAS Adelaide to assist with the Fiji Government's disaster relief in response to Tropical Cyclone Yasa.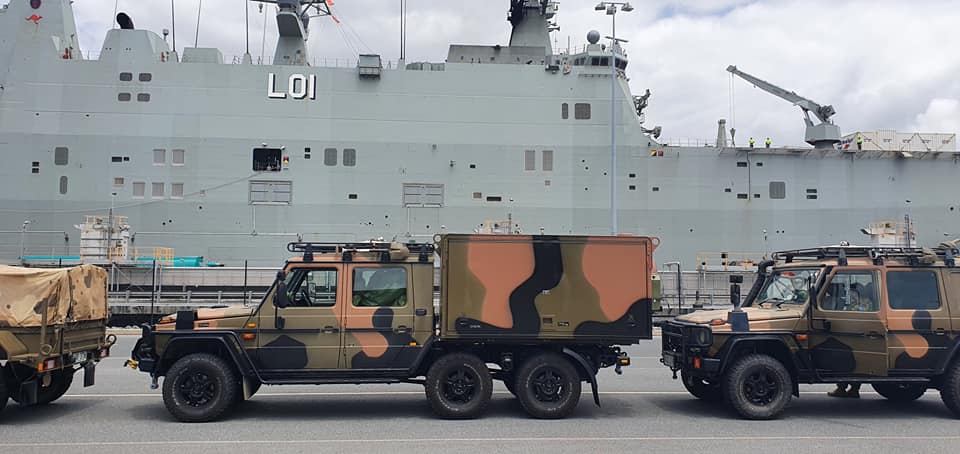 Pictured Above: A Mercedes GMM from 6ESR awaits loading on the HMAS Adelaide. We beleive this is the first time one has been deployed overseas on Operations.