The Royal Australian Electrical and Mechanical Engineers (RAEME) Association Queensland Inc is a not for profit volunteer organisation, supporting the RAEME National Network by providing leadership to, and a focal point for, all RAEME affiliated Associations in Queensland, by promoting and recognising the corps and its achievements via independent memorial, celebratory, social, fundraising, sporting and other activities.
The goals of the Association are to:
Promote the Corps' identity and reputation in Queensland

Recognise and celebrate achievements of members of the Corps in Queensland

Provide a focal point for Corps activities in Queensland
The role of the RAEME is to ensure maximum operational availability of equipment to enable the commander to win the land battle. RAEME is a technical corps tasked with the maintenance of the Army's modern hardware and equipment. More on the Corps can be found at this link.
This site has been developed as a communication tool for RAEME members in Queensland. All attempts have been made to ensure the accuracy of the information supplied. If any errors or broken links are found, or if you have any item or article for inclusion on these pages, please contact the webmaster.
RAQ Subscriptions
Annual subscriptions to the RAQ are due by 30 June each year. Subscriptions can be paid using either PayPal (fee free) or EFT by clicking the Icon below and logging in. Renew your subscription for $10 a year or upgrade to Life Subscription for $100.
New members please use the 'Online Registration' link under the Membership banner.
All proceeds are used to support and promote the goals of the Association.
Meetings and Functions
Are held on the first Wednesday of each month excluding January, the latest information is on the Events page.
---
Membership Growth Stays Strong
With interest in joining the RAQ strong and the continued growth in the regions with our Chapters opening, we have seen our Membership increase to 607 active subscriptions in 2021.
This growth sits within our low to medium growth projection of 5%-10% in our Strategic Plan.
Yearly wrap is:
membership grew in 2021 by 50 members.

life subscription continues to be the preferred option for our members

since 2016 the Association has grown by 248 Members.
A summary of the 2021 membership results are:
active subscriptions at years end = 607 - (2020 = 557)

life subscribers = 551 (91%) – (2020 was 510 = 92%)

annual subscribers = 56 (9%) – (2020 was 47 = 8%)

annual growth = 8.98% - (2020 = 10.52%)
Thank you again to all our members who support our mission to promote and reinforce the spirit and reputation of the Corps in Queensland by joining and maintaining your membership of the Association.
---
Honorary

Life Member - Bruce Hermann - No.10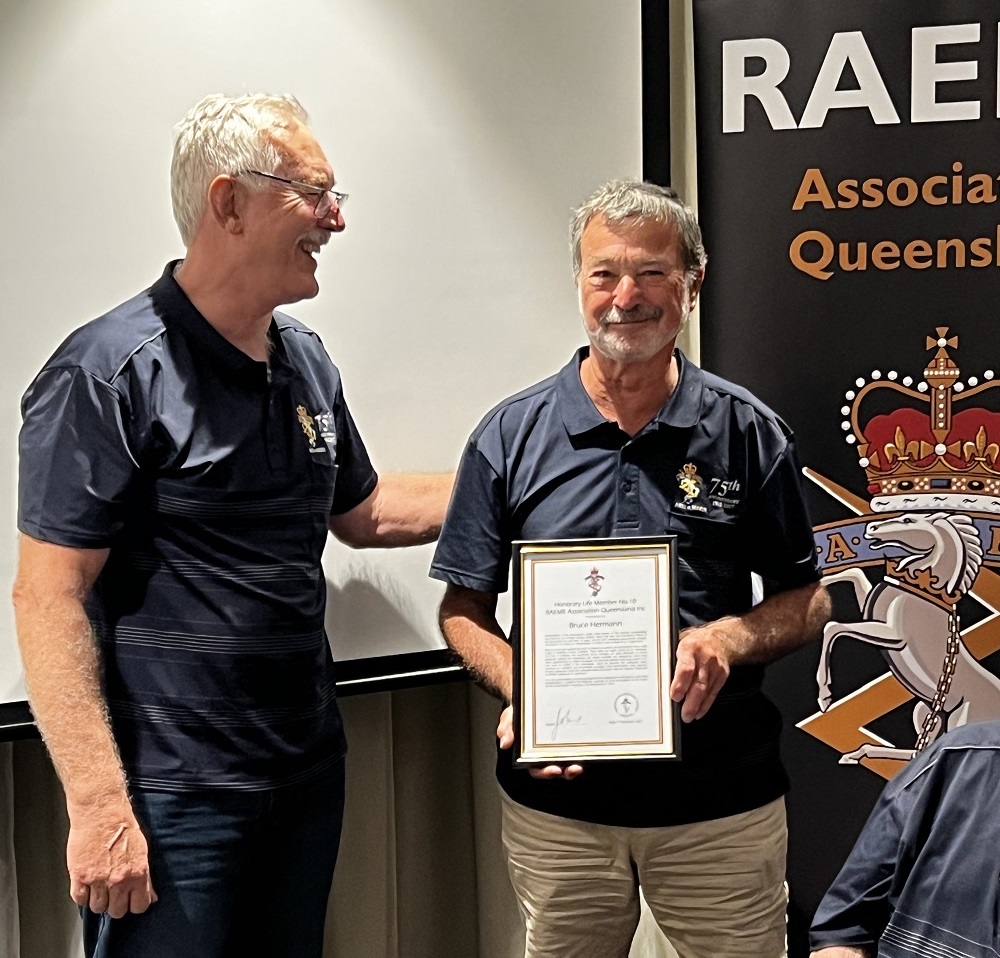 It was with great pleasure we presented a Chairman's Award Recipient Bruce Herman with an Honorary Life Membership at the Monthly meeting on Wednesday 1 December 2021.
Achievement of the Association's goals relies heavily on the financial sustainability derived from our various revenue streams. Bruce has been the Promotions Officer of the Association for well over 15 years, and his work managing procurement, storage, distribution and sales our memorabilia is critical to the success of our organisation.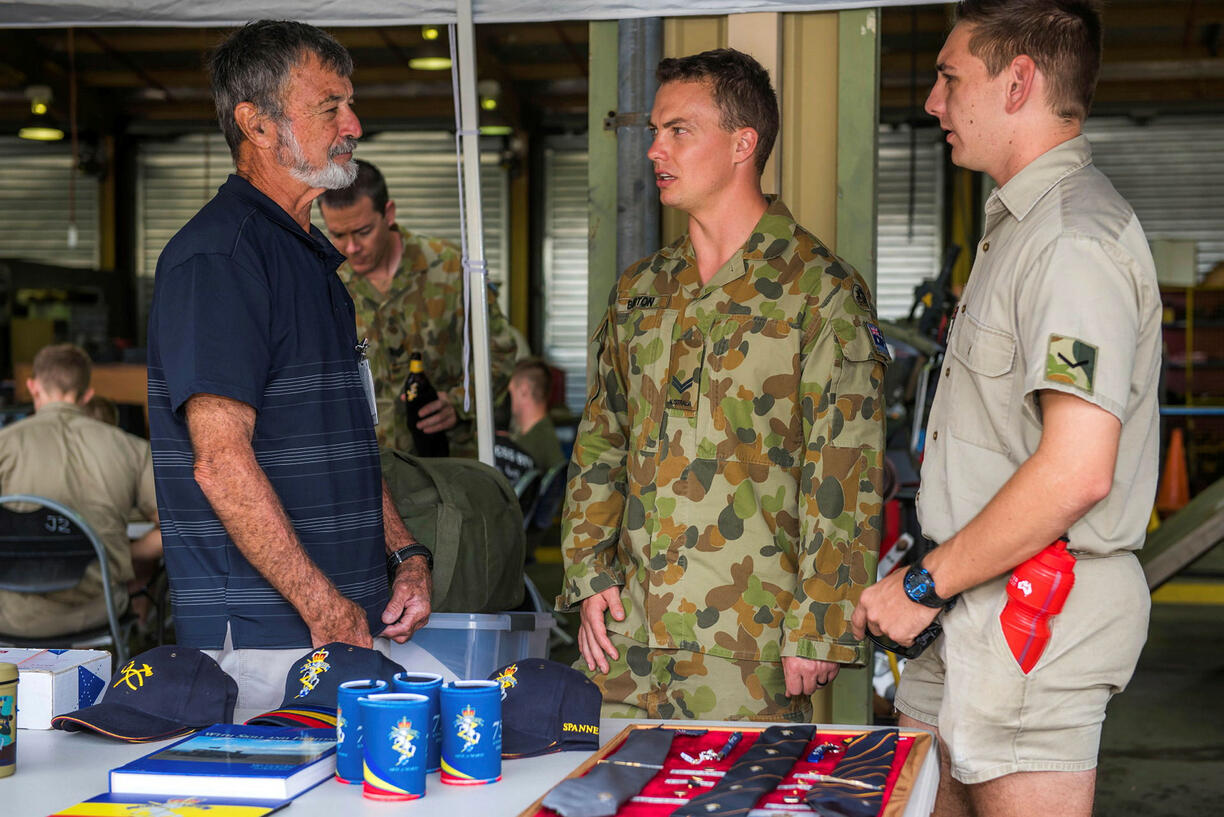 Pictured Above: Bruce Hermann chats with soldiers/tradesmen during the Spanner Club meet up held on Wednesday 21st March 2018 at the 1 SIG REGT TST workshop in Gallipoli Barracks, Brisbane. Image Courtesy of Defence
It is with great pleasure we acknowledge Bruce's substantial contribution to, and many achievements on behalf of the RAQ and celebrate his drive and passion for the Corps, by the presentation of Honorary Life Membership in 2021.

On behalf of the Association Congratulations Bruce!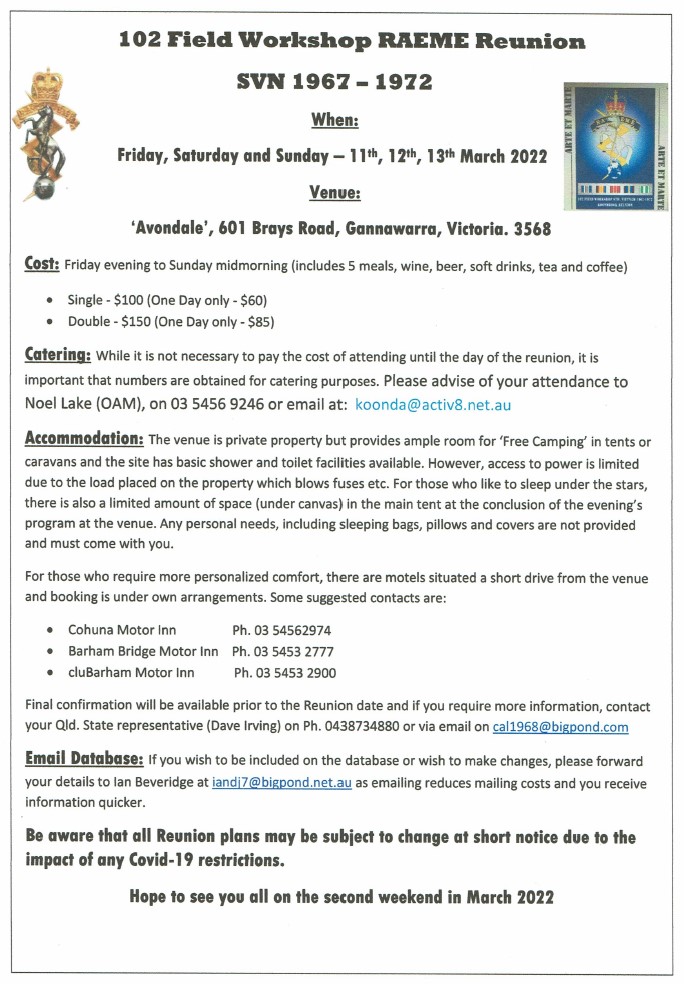 Details of the Event and to contact the Organisers are available by clicking on the image above.
102 Field WKP SVN are holding a Unit Reunion to be held in March 2022.
The Reunion is to be held over the period 11,12,& 13 March 2022 which coincides with the 50th Anniversary of the withdrawal of the unit from SVN on 12 March 1972.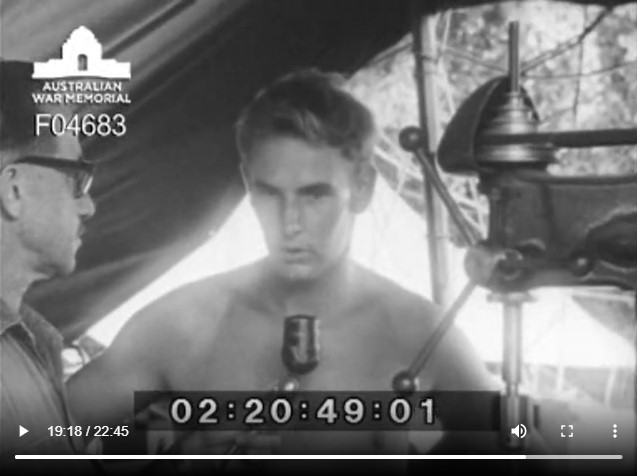 Pictured Above: 1967 Christmas Message, CPL Graham Brown 102 FD WKSP 20:49. Click on the image to view.
Future Ready Training - Townsville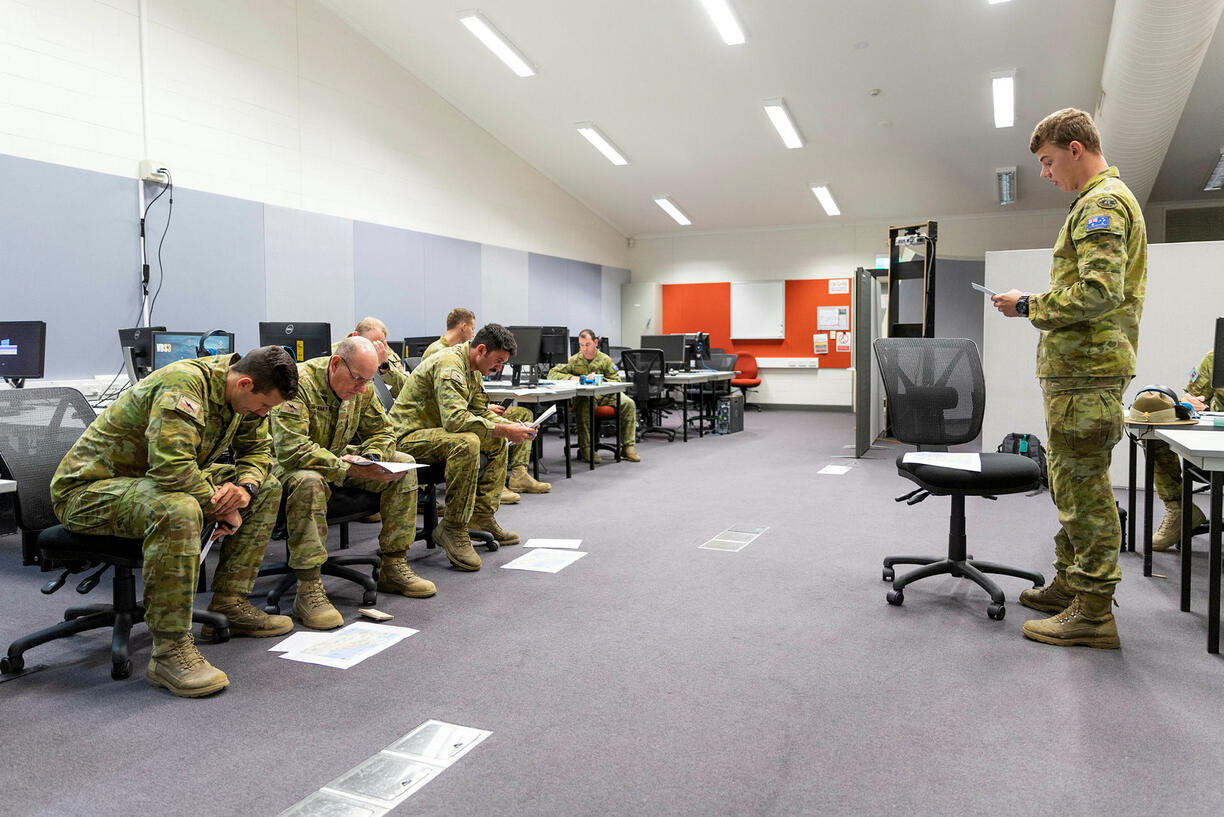 Pictured Above: CFN Dillon Kopacz from 3CSR briefs the course during the RAEME Subject Two for Corporal Course at the Ralph Honner Simulation Centre, Lavarack Barracks, Queensland.
RAEME craftsmen have been virtually assessed on a recent trade-specific promotion course in Townsville by Army School of Logistic (ASLO) instructors more than 2000km away. The promotion course, Subject 2 RAEME for Corporal, is usually conducted in Yackandandah State Forest, Victoria, requiring trainees to travel interstate to become qualified. With ongoing COVID-19 related border restrictions, 2021 saw the need for virtual assessment so that trainees could continue career progression from their home location.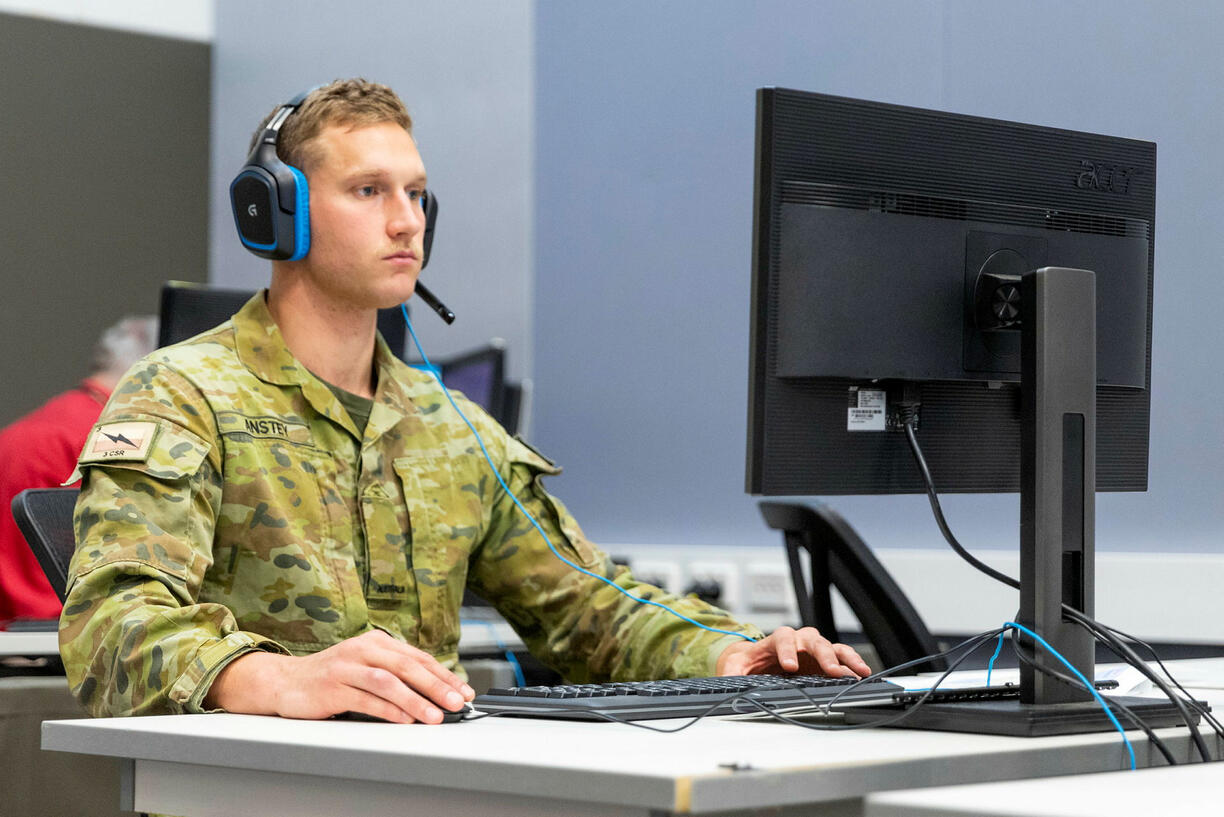 Pictured Above: CFN Sheldon Anstey from the 3CSR Regiment conducts his summative assessment for the RAEME Subject Two for Corporal Course at the Ralph Honner Simulation Centre, Lavarack Barracks, Queensland.
The trainees completed segments of the promotion course using desktop trainers at the Battle Simulation Site in Townsville (BSS-T) while the Victorian-based ASLO instructors joined virtually through Army's Land Simulation Network. The virtual activity is an example of the Home Station Training trials being piloted by Army's Future Ready Training System program to reduce travel and better equip bases with remote training capability.
Image and Article courtesy of Defence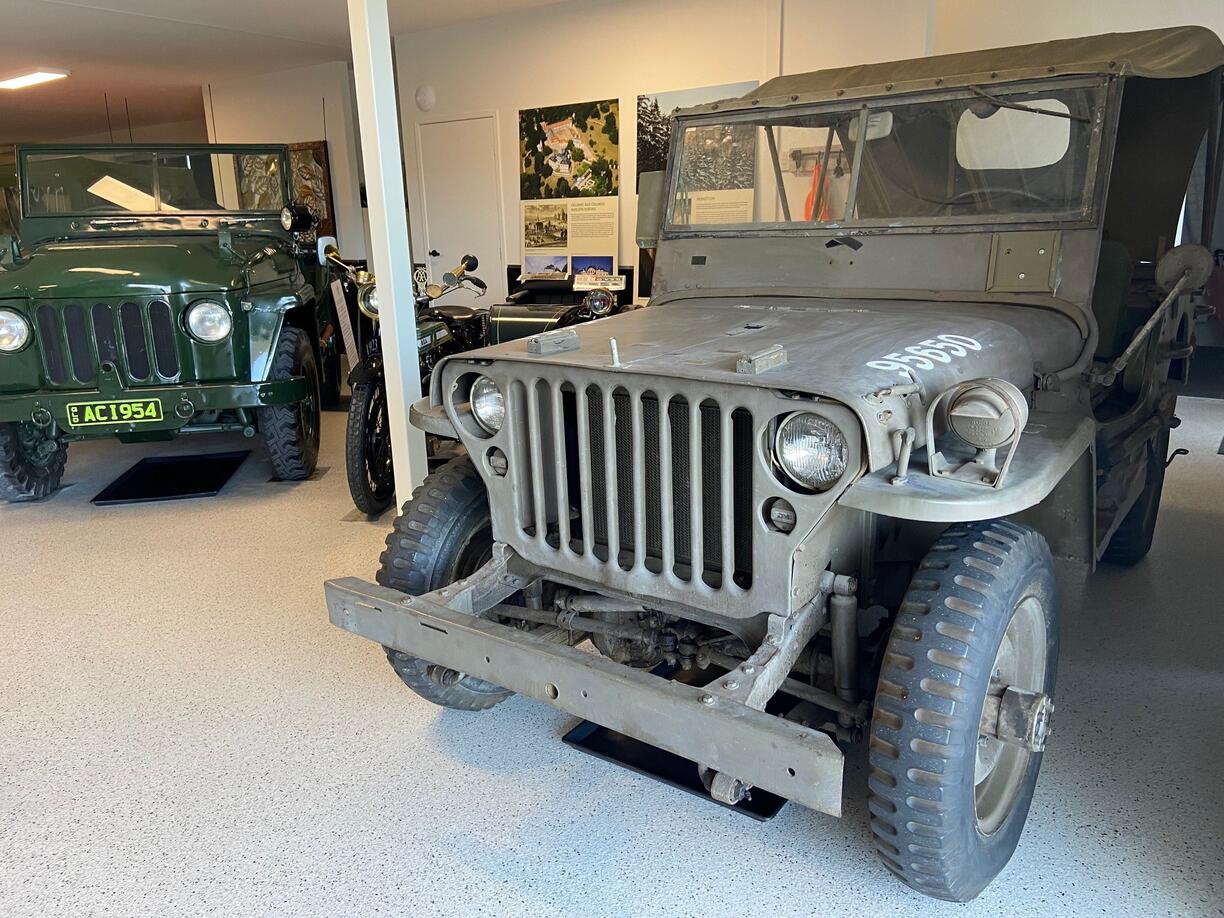 Pictured Above: RAQ Jeep at Carroll's Transport Depot Coolum
It was with great excitement that the Jeep was wheeled into its new home, Carroll's Transport Depot in Coolum on the Sunshine Coast.
It's been a long road for the Jeep, with it's journey originally starting in PNG. In 2015 the RAQ was offered free of charge the Ford GPW 1943 Jeep donated by Kevin Cheatham, son of a former RAQ Member Sgt Kevin Cheatham. We accepted the Jeep and had it housed and worked on by the Craftsman of 106 FLD WKSP at Enoggera. There they performed major repairs to the gearbox and had the vehicle up and running.
Looking for a permanent home, we were very thankful to Frank Carroll who owns Carroll's Transport Depot who kindly agreed to house the vehicle for display for all to see.
Prior to transporting the Jeep to the Sunshine Coast, as number of repairs were required. RAQ Members Ty Bodle and Peter Matthews set about repairing and replacing a number of components, including, sump gasket repair, new six-volt battery, starter motor and battery hold down bracket. A replacement hand brake cable, carby overhaul and full tune up ensured the engine fired up!
With works completed, it was towed to the Sunshine Coast thanks to RAQ Battery Sponsor RACQ, landing up there on Thursday 18 November 2021. It now sits proudly amongst a range of other classic military vehicles, including a Ferret Scout Car.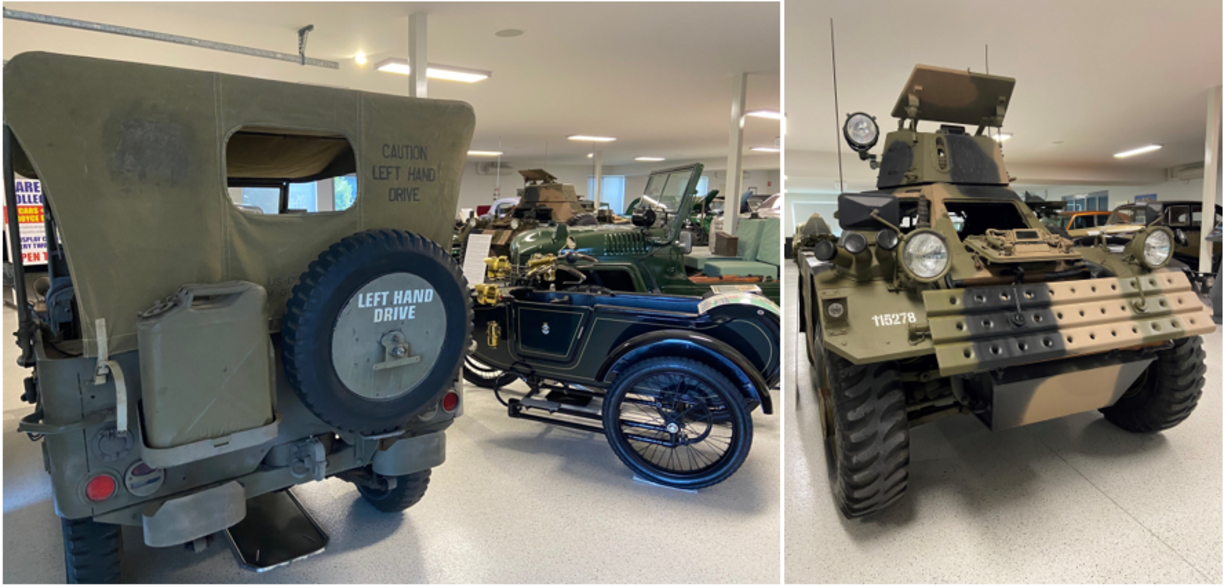 Pictured Above: L-R RAQ Jeep & Ferret Scout Car
I am really pleased at the result and being able to support this project. This has been a team effort over a number of years. A huge thank you goes out to a number of people and organisations:
Cheatham Family

106 Field Workshops

RACQ

RAQ Members Ty Bodle & Peter Matthews

All our members who have donated towards the restoration

Frank Carroll -

Carroll's Transport Depot Coolum
What's next?
We still have a few items to finish for the display, these include:
Writing up a history of the Jeep

Amalgamating a collection of Unit badges and plaques
We would also like to organise a day for Members and guests to visit the Jeep and Depot.