RAEME Birthday 7 CSSB Enoggera Barracks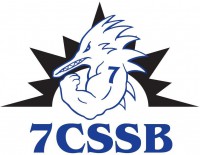 From 30.11.2018 10:00 until 30.11.2018 16:00
All ex-serving RAEME personnel and members of the RAEME Association QLD and 106 FD WKSP RAEME association, Guests, Family and Friends are invited to attend.
Guests are the responsibility of the inviting member and are to be advised that the event has no specific catering or activities for children.
For those without a valid pass, please be at the Front Gate NLA than 0930hrs with a Photo ID. The activities are to be conducted in the closed training area adjacent to 7 CSSB.
You will need to register by 28th November with the organiser This email address is being protected from spambots. You need JavaScript enabled to view it..
Entry to the 2018 RAEME Birthday celebrations can be accessed via Gallipoli Barracks. Marshall's will assist attendees arriving by foot and by vehicle. A designated parking area will be clearly identified. Marshall's will guide all attendees to the location of the event site.
The RAEME Birthday has a long standing tradition which encourages maintaining traditions and fostering esprit de corp. This annual event provides an excellent opportunity for serving and non-serving members to celebrate the proud heritage of the Corps and thank all members for their service.